We used to teach kids how to write, but now we also need to find the best programs for teaching kids how to type. Find out how to help them! If there is one thing that we have learned over the past couple of years, it's that we are moving away from pen and paper, and more towards computer and typing work. The world is ever-changing, and knowing the best programs for teaching kids how to type is going to be a great arsenal to have in your toolbox.
…RELATED POST…
6 Simply Tech Tools for Home Education
Best Programs for Teaching Kids How to Type
Whether you are an educator or a parent, you know that preparing children to be successful adults is key to everyone's future. The more we go virtual, the more important it is that children learn not only to write on paper but learning how to type their thoughts on the computer as well. The quicker and more efficient a child can type, the easier doing work on the computer will be. Below, you will find the best programs to help kids learn to type!
Typing Club
We all love free resources, and the great thing about Typing Club is that it's a totally free website! The site has a very simple design which is great for kids with attention issues like ADHD. However, it may not be very engaging for younger kids. There are over 600 typing lessons as well as games and videos to help children learn to type.
TapTyping
In today's world, kids aren't just using computers more, but they are using digital devices like tablets and smartphones as well. This app is fabulous for teaching kids how to type on those devices. It teaches kids touchscreen typing skills.
Epistory-Typing Chronicles
For some kiddos, typing random nonsense and watching lessons just isn't engaging enough. For those kids, Epistory-Typing Chronicles is perfect! It's a video game where they don't even realize they are learning to type. In this game, everything has to be "written" or typed. Kids get to play the role of a girl who rides on a magical fox and tries to rid the world of evil insects. In order to succeed on this mission, kids have to type words. Keep in mind that kids who struggle with reading may have a hard time with this one though. Overall, it's still one of the best programs for teaching kids how to type.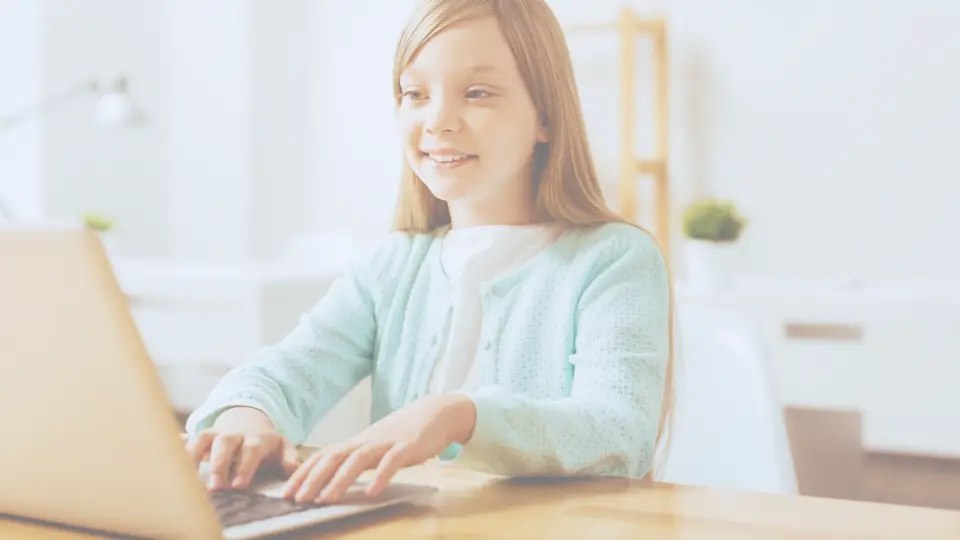 TypingPal 
This program goes into the knitty gritty with exercises to practice proper finger placement on the keyboard. Not only does it have amazing teaching exercises, but each exercise is super engaging even for younger kids. After kids have mastered the program, they earn certificates.
Typing.Com
The program has a variety of lessons from basic to advanced typing skills. However, the best part about this program is the many arcade-like games that help kids master their typing skills. Games are great because the kids don't even realize their learning, which means it's a fun alternative to teaching kids how to type.
Dance Mat Typing
If you want to get them started young, this program is geared towards primary school-aged kiddos. There are 4 levels they have to get through. Starting with the home row keys, each stage builds on a previous level, introducing new concepts as you progress.
Final Thoughts
As we move from paper and pencil to the virtual world, it's so important that kids are learning how to type. Keep these programs in your arsenal so you can prepare this generation of kids for the future! As always, if you find that a program doesn't work, don't hesitate to switch things up. The case may not be your child's inability to pick up on the skill. It could simply be that he or she needs a different program that works better with their learning style!
I would love to hear from you! Have you used any of these (or other) typing programs before? Let me know in the comments below!