Broccoli Parmesan Snack Bar.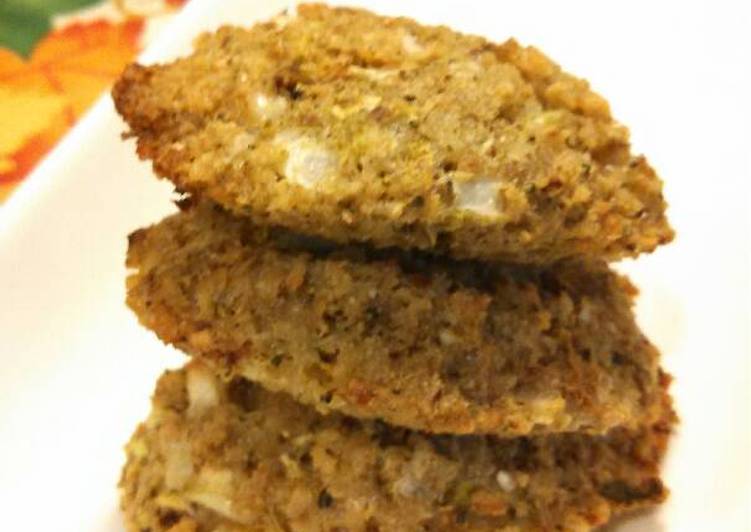 You can have Broccoli Parmesan Snack Bar using 8 ingredients and 8 steps. Here is how you achieve it.
Ingredients of Broccoli Parmesan Snack Bar
You need 3/4 cup of sourdough crumbs.
You need 1 cup of Broccoli pulse blend into snow flake.
It's 1/4 cup of Parmesan cheese grated.
It's 1 Tsp of onions finely chopped.
It's 1 teaspoon of grounded flaxseeds.
Prepare 1 of large egg.
You need 1 pinch of salt.
It's 1 pinch of pepper.
Broccoli Parmesan Snack Bar step by step
Any leftover homemade sourdough bread is a great choice. Chop them into bite-size pieces and blend them into crumb.
Break broccoli head into small pieces and pulse blend them into snow-flake-size.
Grate about 1/4 cup of aged Parmesan cheese.
Mince 1 tablespoon of onion..
Mix all above dry ingredients together in a large bowl. Add 1 pinch of salt and pepper..
Crack 1 egg into the mixture as a binding agent for the snack bar..
Shape them into any shapes as you wish. Small ball shape, small log shape or small mussel shape..
Bake at 330F for 30 minutes..