Tanner's Beer Bread.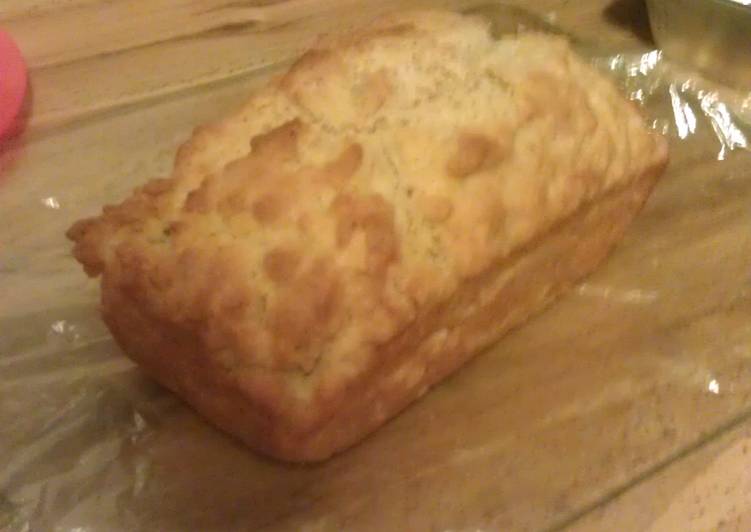 You can cook Tanner's Beer Bread using 10 ingredients and 8 steps. Here is how you achieve that.
Ingredients of Tanner's Beer Bread
You need 3 tbsp of sugar.
You need 3 cup of flour.
It's 3 3/4 tsp of baking powder.
Prepare 2 1/2 tsp of salt.
Prepare 1 tsp of thyme.
You need 1 tsp of oregano.
Prepare 1 tsp of basel.
You need 1 1/2 tbsp of honey.
Prepare 1 can of beer.
Prepare 4 tbsp of butter.
Tanner's Beer Bread instructions
Preheat oven at 350.
mix in honey and beer.
Mix all dry ingredients together.
grease loaf pan.
Pour mixed ingredients into loaf pan.
Melt butter and pour over the top of mixed ingredients.
Bake for an hour.
Let cool for 15 min before cutting and serving.